Crystal Stone Aura Reading

Come with an inquisitive mind and let us help you understand your current energies. Through this reading, you can identify blockage areas that need your attention and maximize your gains when you understand your own situation better. Most clients say this service is astonishingly accurate and exceeded their expectations.
*Note: After checkout, our dedicated service representative will be in contact with you to fix an appointment date.
**For any queries – click here to contact us via WhatsApp !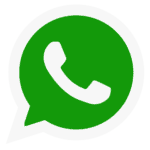 *Please note that any redemptions of our Crystal Aura Reading Service MUST be utilized within 3 months from Date of Purchase.