Feng Shui Audit by Master Ang
On-site Feng Shui Audit by our Geomancer Master Ang.
INFORMATION REQUIRED :
♦ Floor plan of the house (with compass direction)
♦ Birth time and birth date of household occupants/shareholders
需提供的资料 :
♦ 住家平面图 + 家居方向
♦ 家居风水 – 住家成员的出生日期和时间
For any queries – click here to contact us via WhatsApp !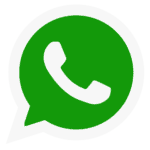 *Note: Do leave your contact number in the Order Notes section upon check out. Our dedicated service representative will be in contact with you within 1-2 working days.
*See below for Chinese descriptions and for more details