Details on Tarot with Jacelyn Session
Tarot with Jacelyn is a 60 minutes session where you will get to meet our Master Tarot Guardian, Jacelyn Phang face-to-face and ask questions of your choice. It is advised that your questions be as specific as possible. Jacelyn will then decipher the answers based on the Tarot Cards drawn by yourself.
The Tarot Reading Session will be performed at Yuan Zhong Siu's Flagship Outlet, 190 Middle Road #18-03, Fortune Centre, Singapore 188979
*Note: Do leave your contact number, along with your preferred appointment date and time in the Order Notes section upon check out.
Our dedicated service representative will be in contact with you to fix an appointment date!
For any queries – click here to contact us via WhatsApp !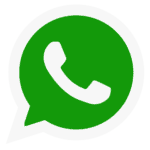 Terms and Conditions of Tarot with Jacelyn
Full payment is required to secure your appointment
A reminder will be sent to confirm your appt.
Please do not be late for your scheduled tarot appointment timing.
A strict grace period of 10 minutes is imposed due to back-to-back appointments.
There is no refund in the case of a no-show during the secured appointment time.
You are allowed to reschedule your appointment date and time once (only if 24 hours notice is given).
There is no refund for last-minute cancellations or no-shows.
Jacelyn does not answer any spiritual/past life questions
*Disclaimer – Full privacy will be given during the session and it is a confidential session where Tarot Master Guardian Jacelyn will not reveal any of your personal details to anyone.